Frequently Asked Questions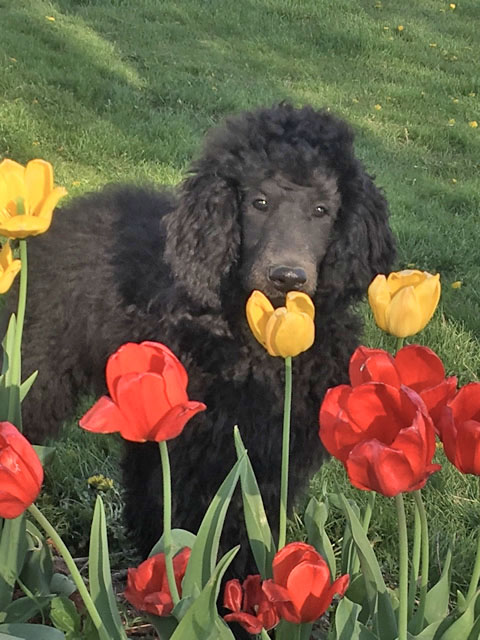 What is required to reserve a puppy?
Deposit (non refundable) is $300.
Will you ship the puppies?
Yes. Puppies can be shipped for an additional charge.
What forms of payment do you accept?
Cash, credit card, debit card, Venmo, money order, personal check, and PayPal.
What are the prices of your puppies?
They range between $1,500 and $2,000.
What training will be done before my puppy comes home with me?
I doggy door train all of the puppies before they go to their forever home. Most people don't have a doggy door, but this teaches them the concept of going potty outside. They also will be used to the grooming process, which includes the clippers, scissors, brushing, bathing, and toenail clipping.
What vaccinations will be done?
Your puppy will have its first set of shots and 3 wormings.
Is registration full or limited?
Full AKC registration is available.
Can I visit the puppies?
You can visit the puppies by appointment and all parents are on site.
What will my new puppy come home with?
Your puppy will come with a collar, a small bag of food, and a toy with the scent of the litter on it.
Do you offer stud service?
Yes. Contact me for more details.